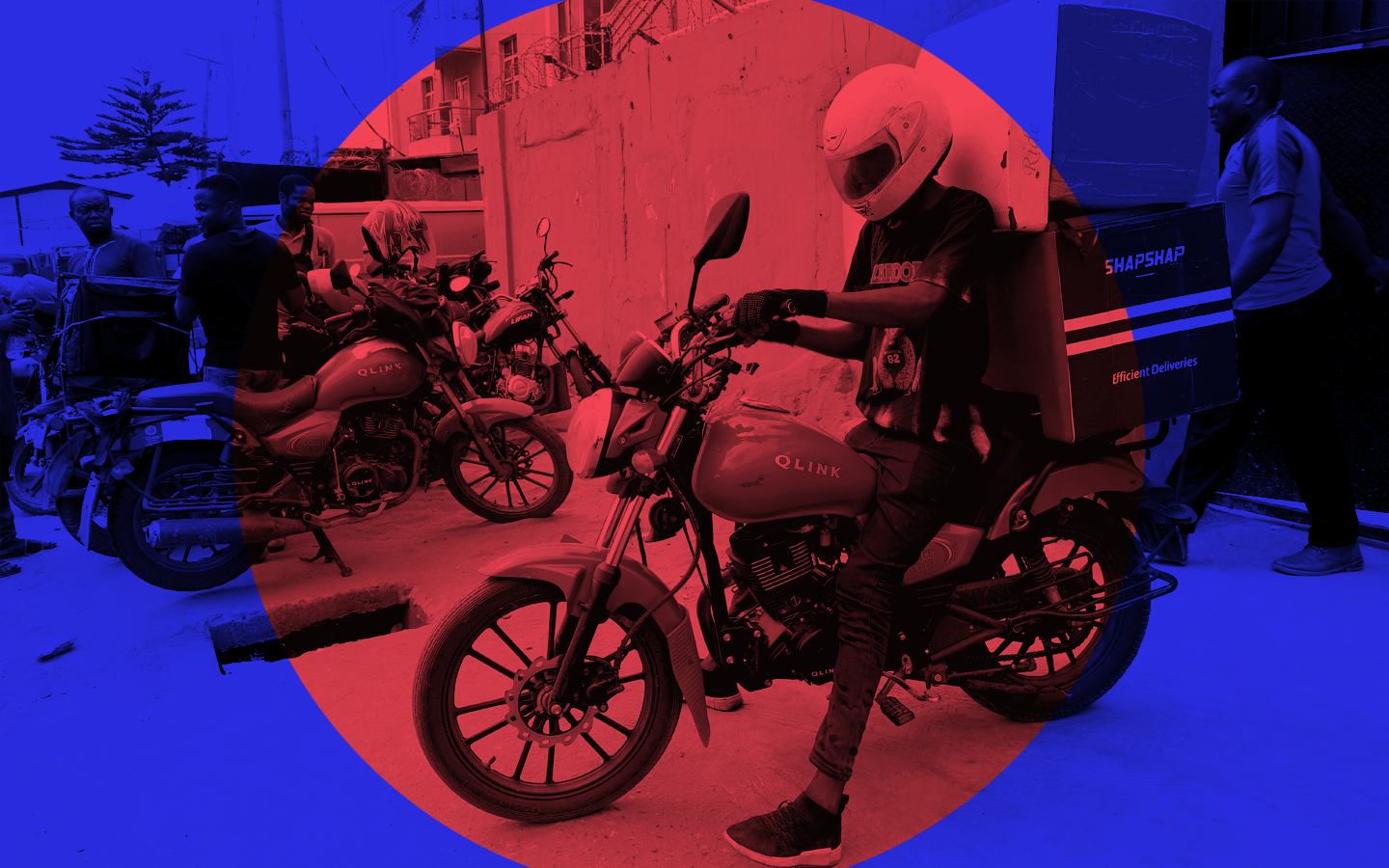 Intercity and last-mile transport services for people and goods in Nigeria
This challenge is in phase: Incubate business
How might we improve intercity and last-mile transport services for people and goods in Nigeria?
The transport and e-commerce sectors are crucial for economic and social development in Nigeria, and they are currently booming. As of today, intercity transport services in Nigeria have been dominated by private operators. Informal and demand-driven para transit services consisting of minibuses, shared taxis, motorized three-wheelers, and motorcycle taxi are predominant in urban transport. The  17th lab aims to improve the transport of passengers and goods with a focus on digital trade.
Understand
Nigeria's e-commerce and online trading market is worth about 13 billion USD today and is expected to rise to 50 billion USD in the next 10 years. Also, the logistics sector has witnesses significant growth with a rise of 140 million USD from 2017 to over 696 million USD in 2018. Both are essential ingredients to enhanced productivity. Transport services, as the backbone of economic growth, must adopt intelligent technologies to meet customer needs. Modern transport services in Nigeria are predominantly demand driven and informal, operated by private operators. Urban transport therefore consists mainly of para transit services such as minibuses, shared taxis, motorised tricycles and motorcycle taxis. These services are characterised by poor fleet quality, inefficiency, low profitability, under-investment, and negative effects on the environment.  Another issue is the lack of transparency, which makes the development of business relations difficult.
The lab of tomorrow #17 aims to tackle these challenges at the intersection of the transport of passengers and goods, with a focus on digital trade. Specifically, e-commerce would profit from alternative means of delivery, more security in payment systems, and stronger cooperation between the e-commerce service providers and delivery services. These tasks require tailor-made solutions which can be provided by the private sector. There is great potential for business development, i.e., in the areas of platform solutions, insurance or  logistics, which in turn create employment opportunities, support recovery from the COVID-19 pandemic and tackle development barriers. 
Business Opportunities