Upstrim offers a modular training programme for senior and middle managers to enable trainees to adapt to future challenges in the Egyptian hospitality industry. At the core of the programme is the use of experienced managers in the final years of their careers to act as mentors for Upstrim's trainees. Together with their mentors, the trainees plan their individual career paths and put together a training programme tailored to their needs.
The venture is based on the business model that Upstrim offers its training programme to hotels.
TUI invested €33,750 in Upstrim, and the venture successfully completed the first training cycle in Hurghada with 18 trainees, just before the COVID-19 pandemic hit Egypt and the country's tourism sector in particular. The team is confident that Upstrim can play an important role in rebuilding the hospitality industry and plans to register the company by the end of 2022.
---
Developed in lot 7
Challenge: How might we improve the quality and quantity of skilled personnel for the Egyptian tourism sector?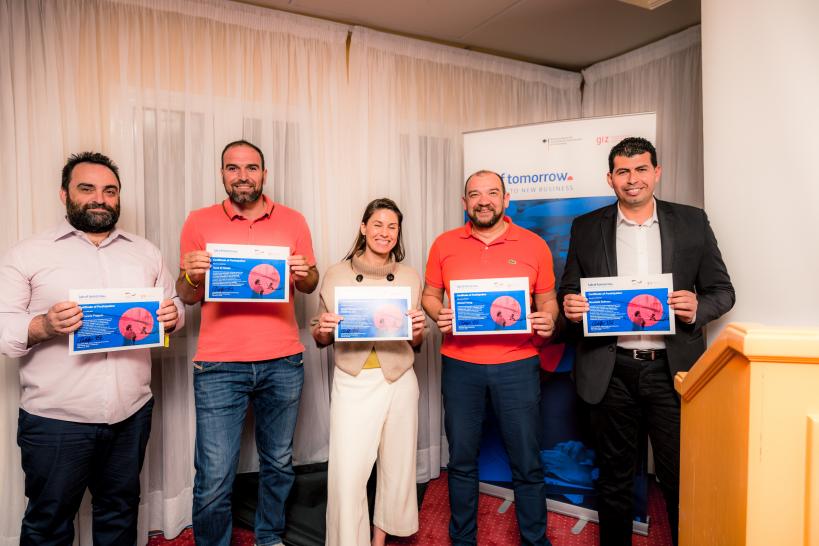 Team: TUI AG, TÜV NORD Egypt, Axsios
Country: Egypt